Here you will find some stuff publicized by the Sinclair Gebruikersgroep Groningen/Assen (Sinclair Usergroup Groningen/Assen in The Netherlands)
BASIC &nbsp&nbsp&nbsp Hardware &nbsp&nbsp&nbsp Manuals &nbsp&nbsp&nbsp Utilities &nbsp&nbsp&nbsp Sources

Tuncirc
Utility for calculating filters. Roelof Koning 1984.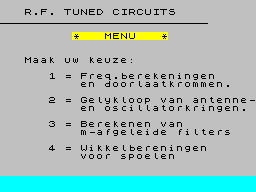 3D OXXO
A 3D version of 'O-X-O'. Roelof Koning 1985.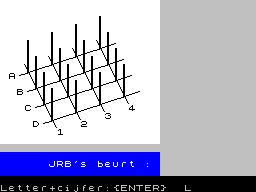 DUBBEL DOOL
A board game. B.C. Koning 1986.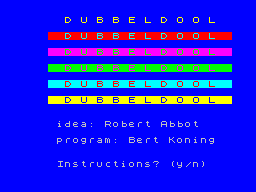 All sorts
Demonstrates some sorting principles. Roelof Koning 1993.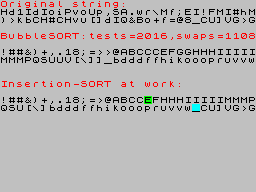 JRB August 2004
rudy@biehold.nl